Jerry is in full Christmas mode and very upset with his families lack of excitement and interaction. While he makes supper and prepares for his parents arrival, he is angry to find that Beth, Morty and Summer are all sitting around on their phones and tablets-so he takes them away. Things start to get even more uncomfortable as his guests arrive-Rick, who brings a homeless man in a Santa suit named Ruben, and Jerrys parents-who bring a strange young man named Jacob and a worldly new philosophical outlook on life.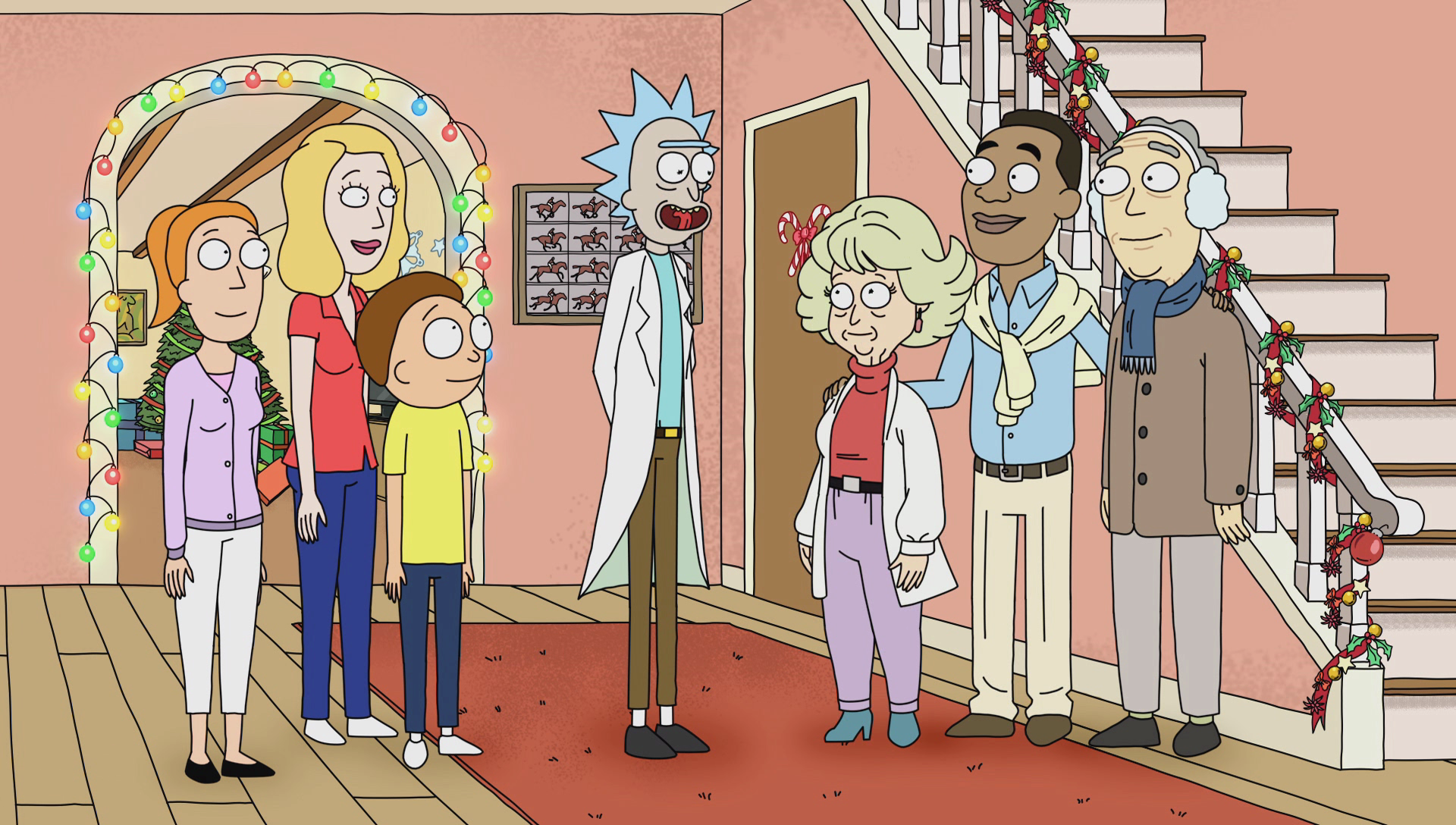 Rick steals Morty away from dinner, shrinks him and injects him into the body of the homeless Santa in order to help save his life. When he arrives, he finds that he is in an amusement park called "Anatomy Park" which houses several deadly viruses on display. When Ruben dies from all of the viruses and bacteria in his body and a park employee is exposed as a traitor Morty must escape from the rampant diseases with the parks employees- including Dr. Xenon Bloom (John Oliver) and a cute girl named Annie. Rick steps in and takes the body into space. Things get weird.
Back at the dinner table the family discovers that the mysterious and charismatic Jacob is in fact the lover of Jerrys mother and that his parents are on a sexual spiritual journey with him. Beth is inspired by their willingness to live life to the fullest, while Jerry sees the situation for how awkward it truly is. Things get weird.
Christmas is saved when Jerry gives everyone back their electronic devices to calm them down and Rick brings Morty back to earth in one piece.