There is a lack of Christmas spirit among Erics friends and family. Eric and Hyde complain that the season isn't exciting now that they are adults, to which Kitty responds by guilting them into organizing the church Christmas pageant. His friends agree to participate-all the while complaining and trying to manipulate their characters into something more interesting-like spacemen and a unicorn riding Virgin Mary. Red is fed up with Bobs obnoxious and loud decorative display and steals his decorations in the night and tries to lie about it. Jackie berates Michael into growing out of his whimsical love for Christmas specials.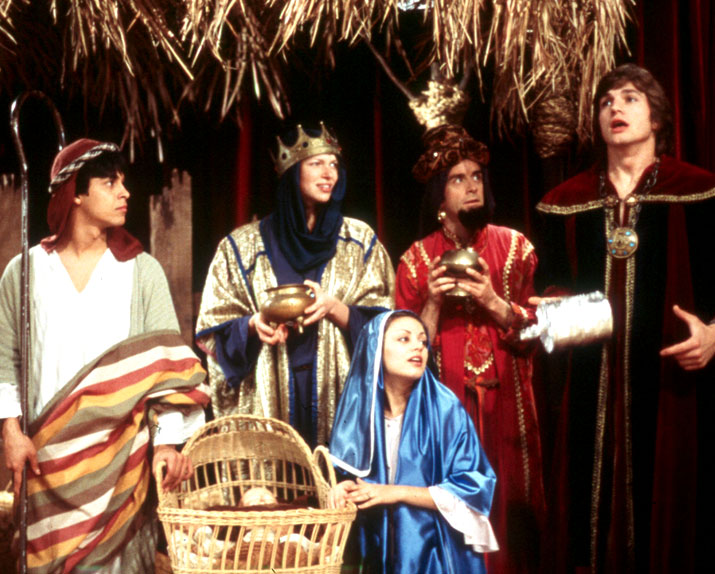 Eric becomes frustrated with his friends and families constant bickering and quits the production. Kitty, sick of Reds negativity and Grinch-like behavior, convinces him to change his tune in the name of Christmas.
By the end, everyone sees the error of their ways and comes together to bring Eric back to the play and back into the holiday spirit. Red forms a truce with Bob and puts up his own festive display to impress Kitty, and Kelso realizes that he can keep his love of Christmas for as long as he wants.
We learn that Christmas can be extravagant and loud, but it is all about tradition and being together.