In the sixth episode of its third season, Jack accidentally hits his cantankerous mother with his car, forcing him to care for her over the Christmas season. Wrapped up in his frustration towards her-and looking for a way out of the house- he springs a last minute idea onto the writing staff of 'The Tracy Jordan Show' that he would like to put on an extravagant Christmas special on Christmas eve.

Meanwhile, Liz obsesses over a project to reply to letters from Santa and fulfill less fortunate childrens wishes after her own family cancels their normal holiday plans. She buys an abundance of toys, but when she drops them off at the house she is greeted by two adult men and no children. Convinced that she was scammed, she recruits Tracy and optimistic Kenneth to help her get to the bottom of it.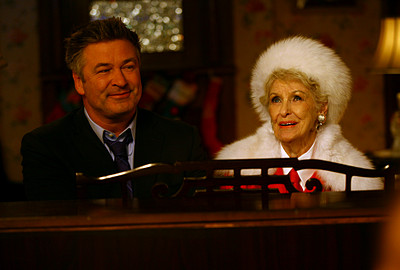 He spends the entirety of the production fighting with his mother, Colleen, and obsessing over his childhood Christmas' without his father in the picture. As he attempts to tailor the special episode of the show towards Mrs Claus as the main character, Liz makes him realize that his mother (who dressed up as Mrs Claus when he was a child) actually made his Christmas' exceptionally special, even though he couldn't see it at the time.
Uncharacteristically sentimental, this episode is a reminder that things aren't always what they seem and that sometimes putting your faith in others will pay off.